Mielessä: huitulalahkeet ja paljaat olkapäät
March 23, 2017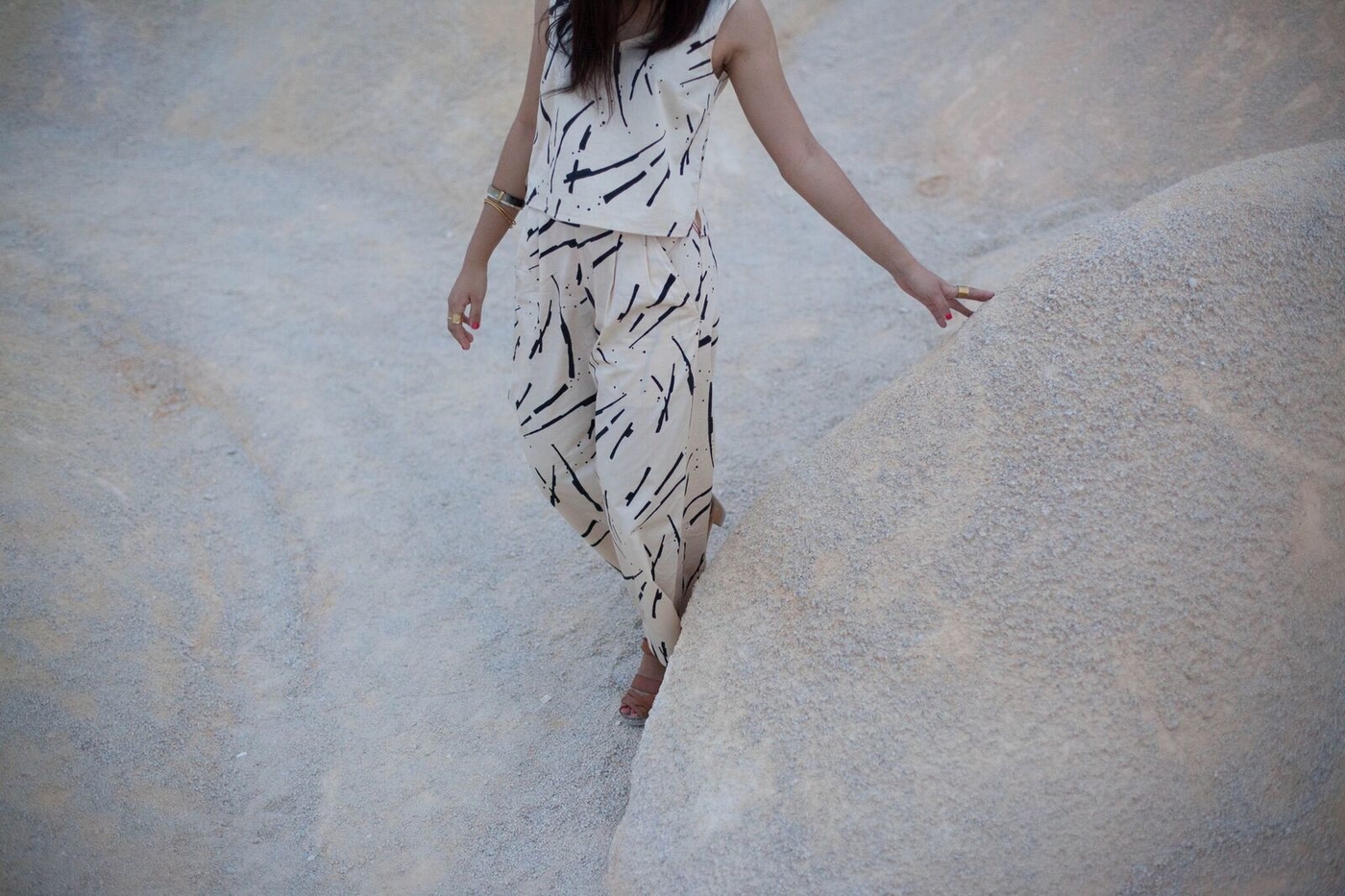 Ihaninta Etelä-Euroopan ilmastossa: keskelle talvea, syksyä tai kevättä saattaa tulla yhtäkkinen helleaalto.
Se on myös kamalaa, koska silloin huomaa unohtaneensa ajella säärikarvat, olevansa ihan neonvalkoinen ja iskee taas se sama olo: en kyllä voi olla tässä lyhyessä hameessa, nirunarumekossa bla bla bla ja sitten tietää kuitenkin, että kesällä niissä on ihan luontevasti, kun ajatukseen, säätilaan ja oman kroppansa inhokohtiin on taas tottunut.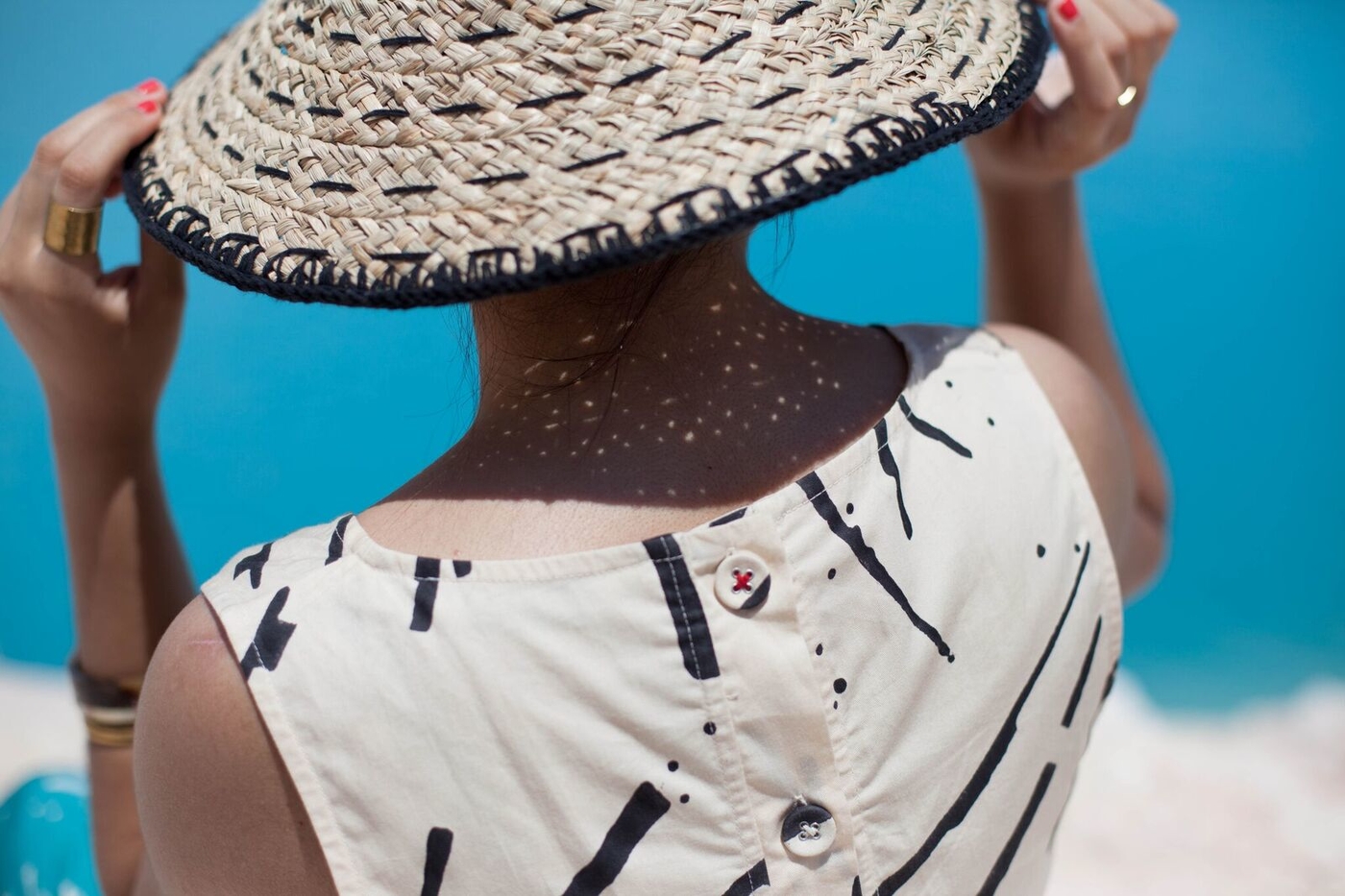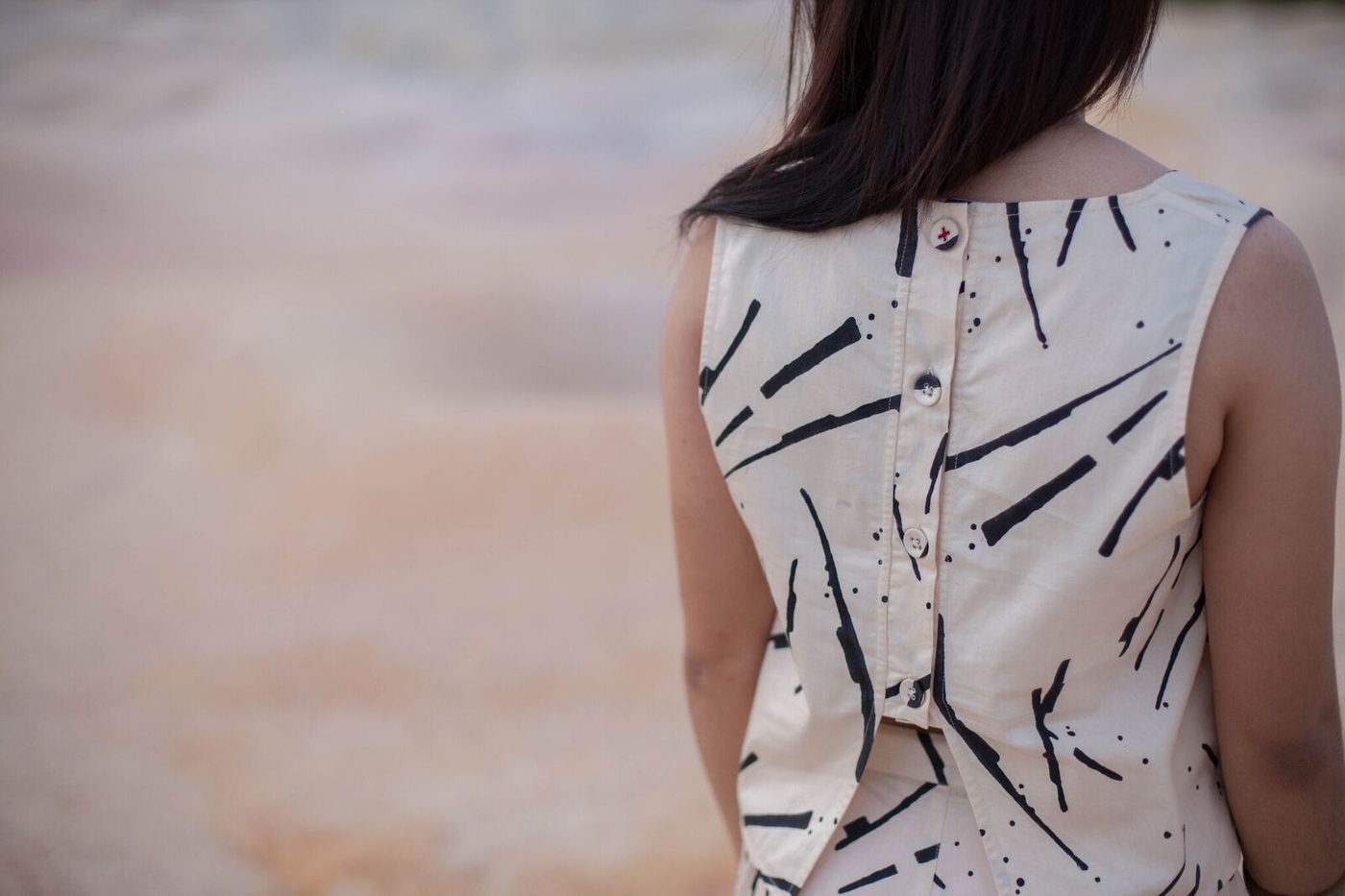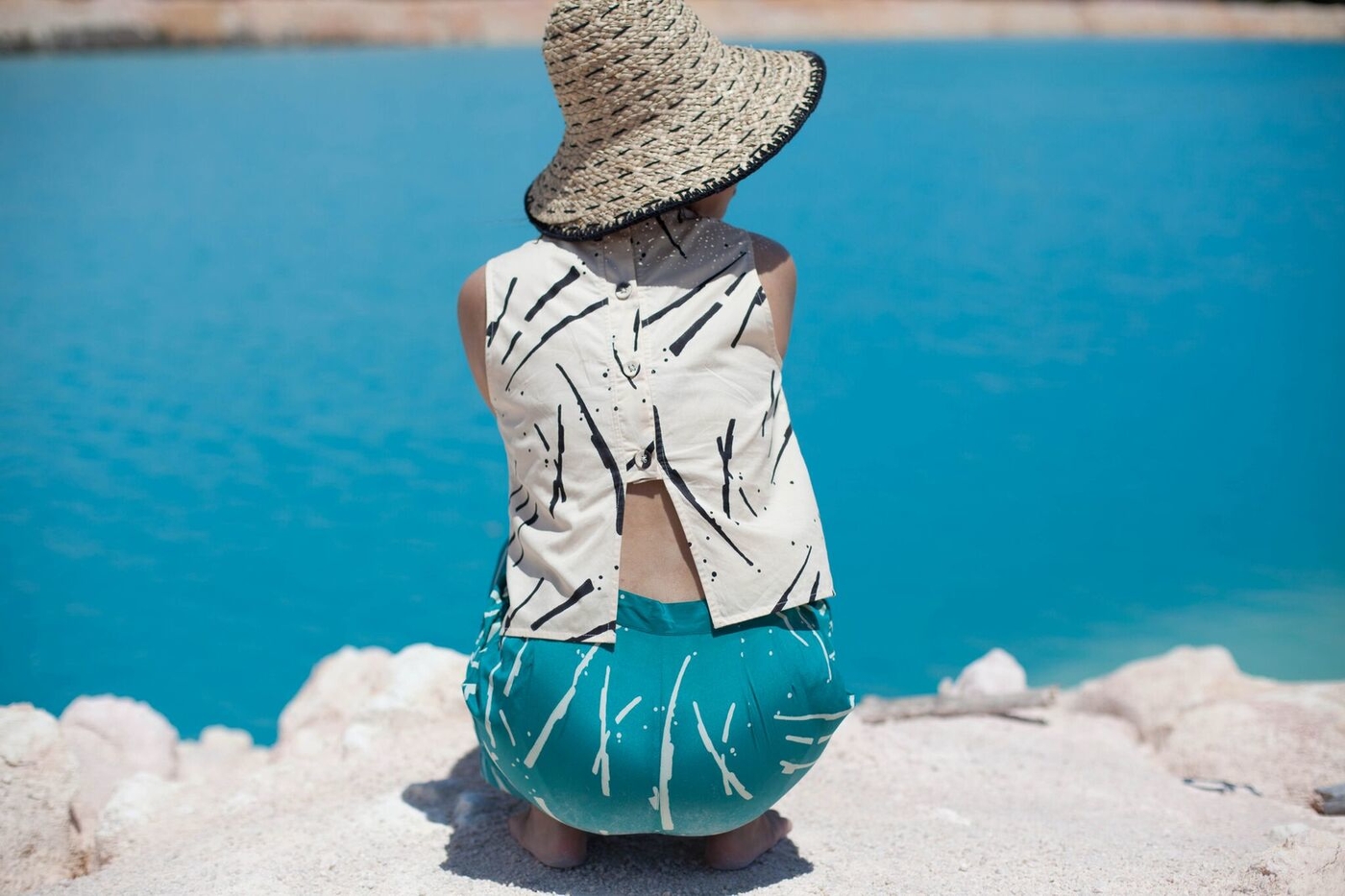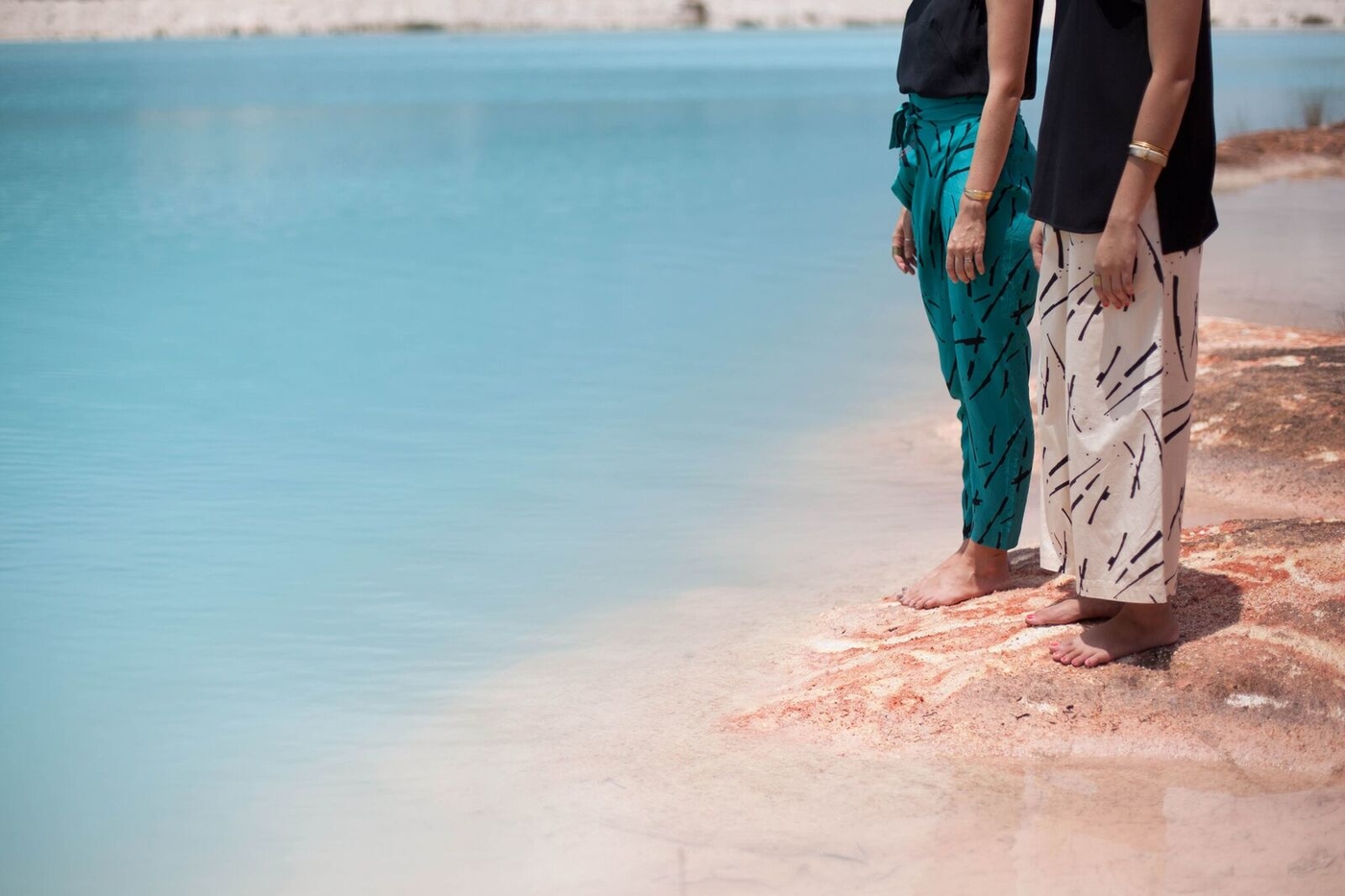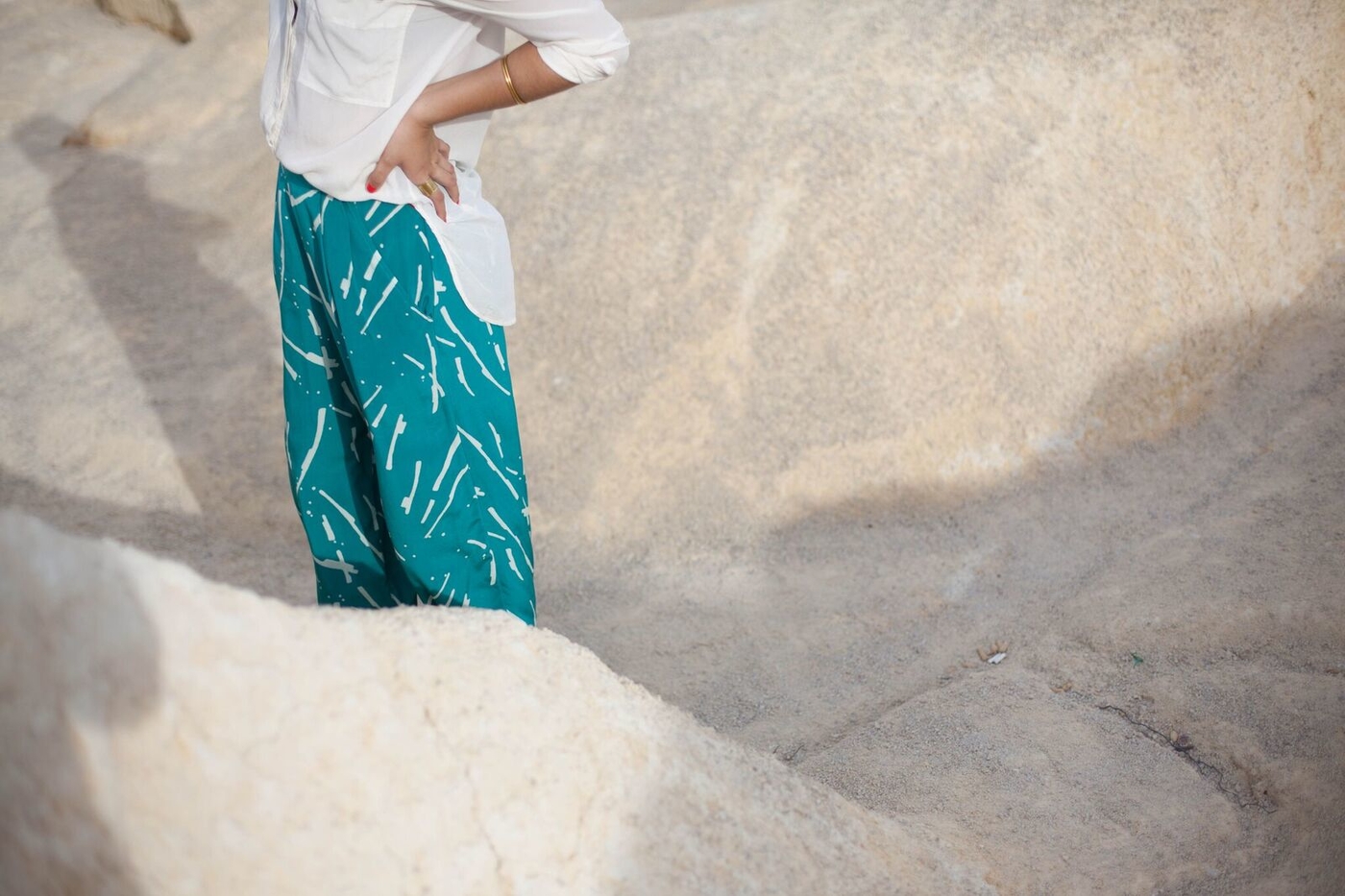 Kesää 2017 varten houkuttelee erityisesti kaksi väriyhdistelmää: mustavalkoinen ja turkoosi. Molemmat kun näyttävät erityisen hyvältä rusketuksen kanssa.
Jos näiden vaatteiden tyyli näyttää tutulta, johtuu se vain siitä että kyseessä on suosikkimerkkini singaporelainen Matterprints.
Tämän uuden malliston nimi on iChing ja sen printin kuviot esittävät tulta ja vettä, vastapuolia siis. Malliston materiaaleina on luomupuuvilla ja silkki. Kuulostaa juuri siltä, mitä haluan kesäaikaan iholleni. (Tosin kun google transleittasin Crêpe Silk -sanaa ja vastaus oli ohukainen silkki, ajattelin ensin että onpa söpö tapa kuvailla ohutta silkkiä. Kunnes tajusin, että ohukainen kai viittaa tässä sellaiseen syötävään versioon, hah).
 
—-
Muita Mattersuosikkejani täällä:
Lissaboniin mätsäävät kesähousut
—-
Loving this IChing Edition collection by my favorite brand
Matterprints.
The IChing print features Fire and Water, two elements that oppose and balance each other. Narrated in its intended context, Fire represents careful and unwavering thought, while Water is a soulful and carefree flow. The nature of the meanings behind the motif is paralleled in the texture of the fabrics; Organic Cotton is more structured, whereas Crêpe Silk ripples with the wind.
—-
My other favorites from Matterprints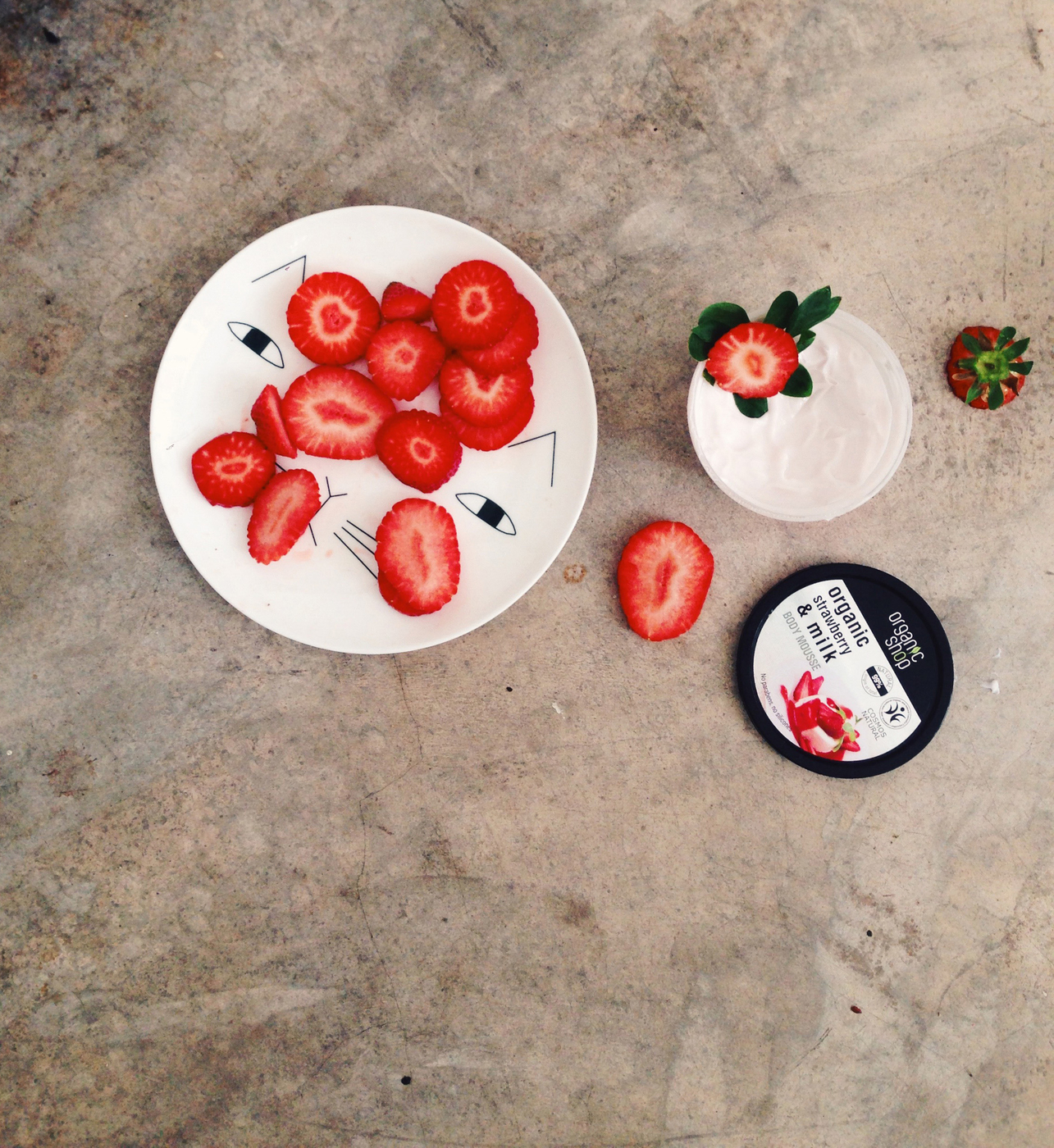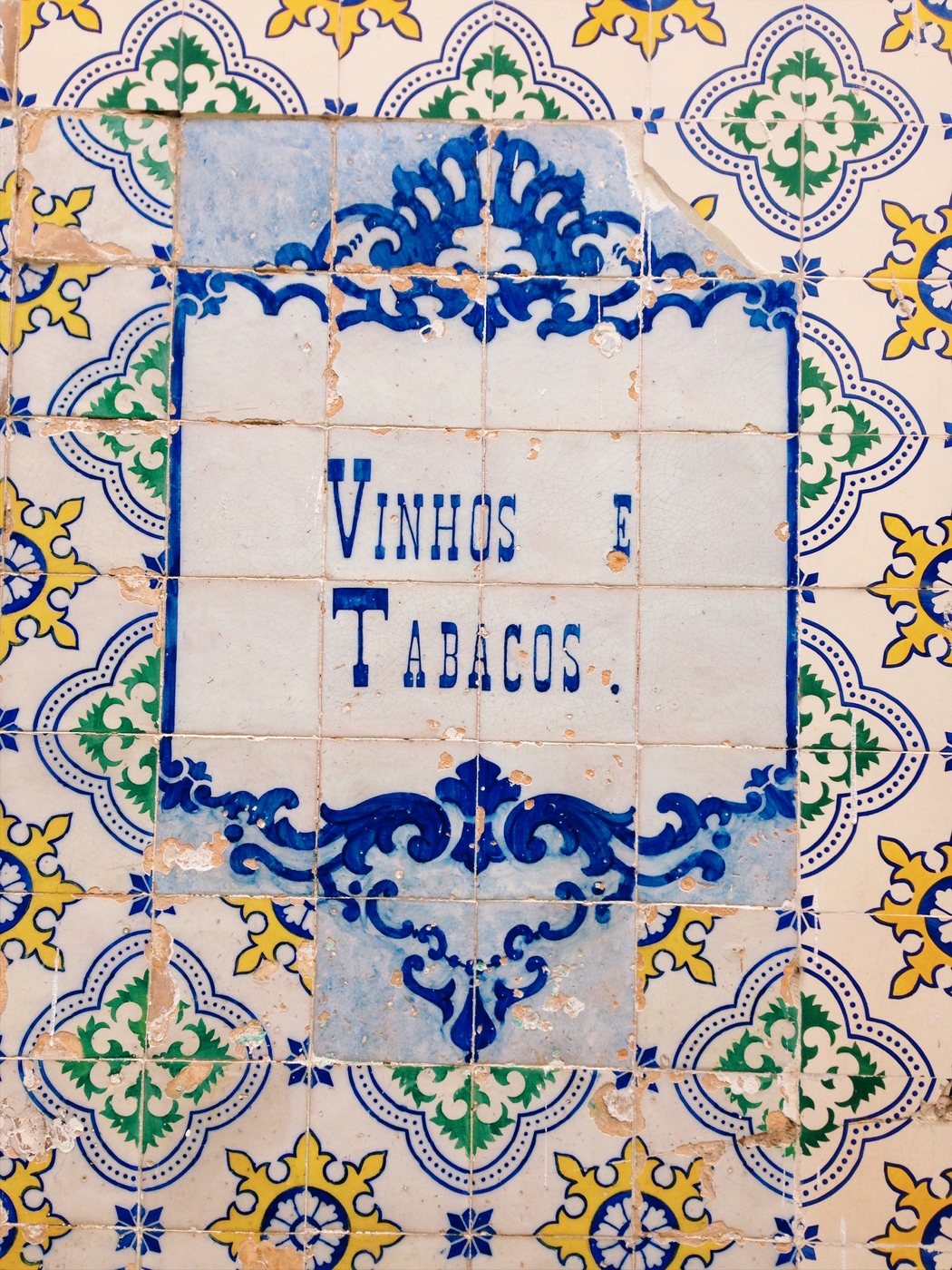 You May Also Like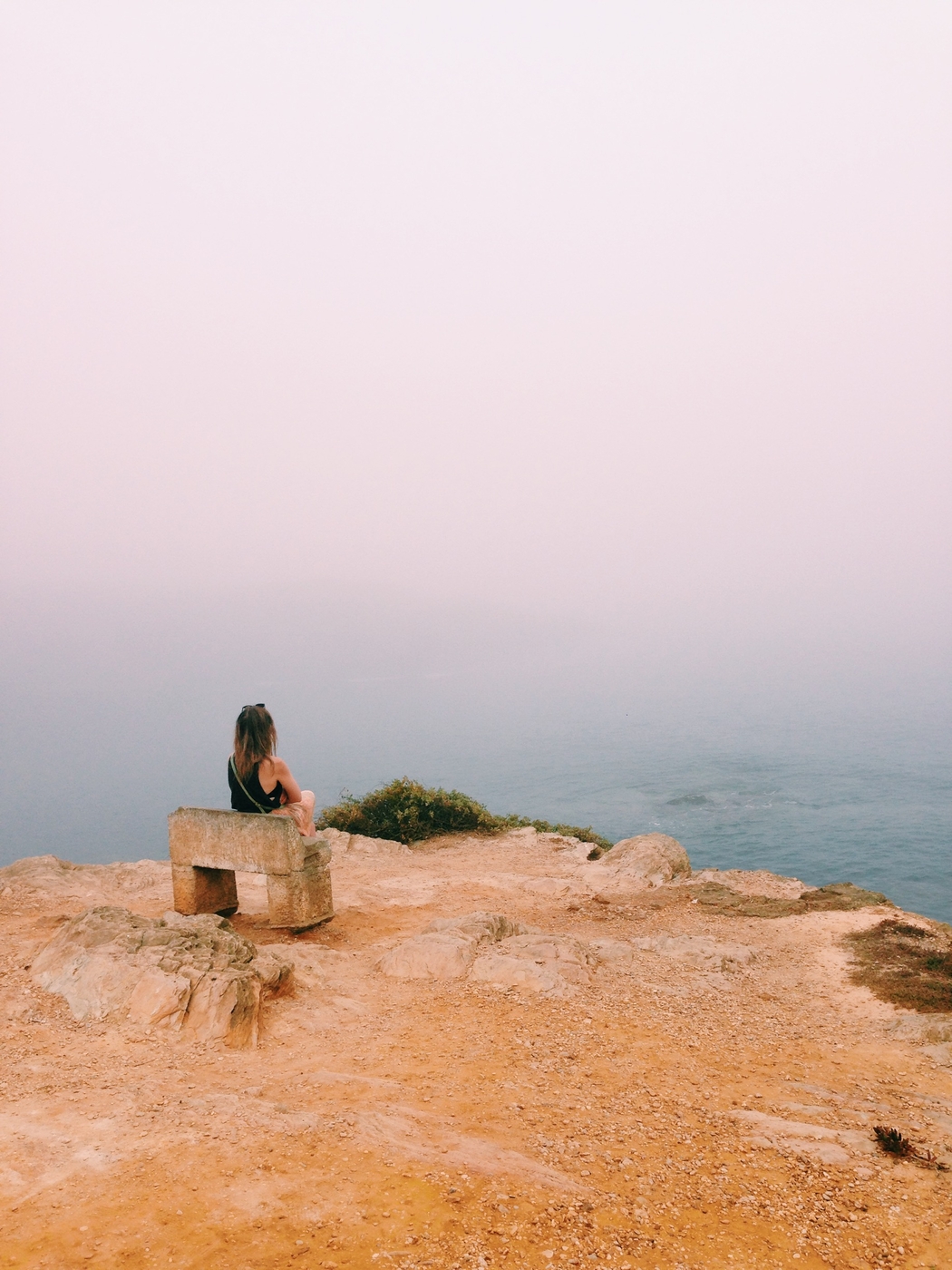 July 29, 2015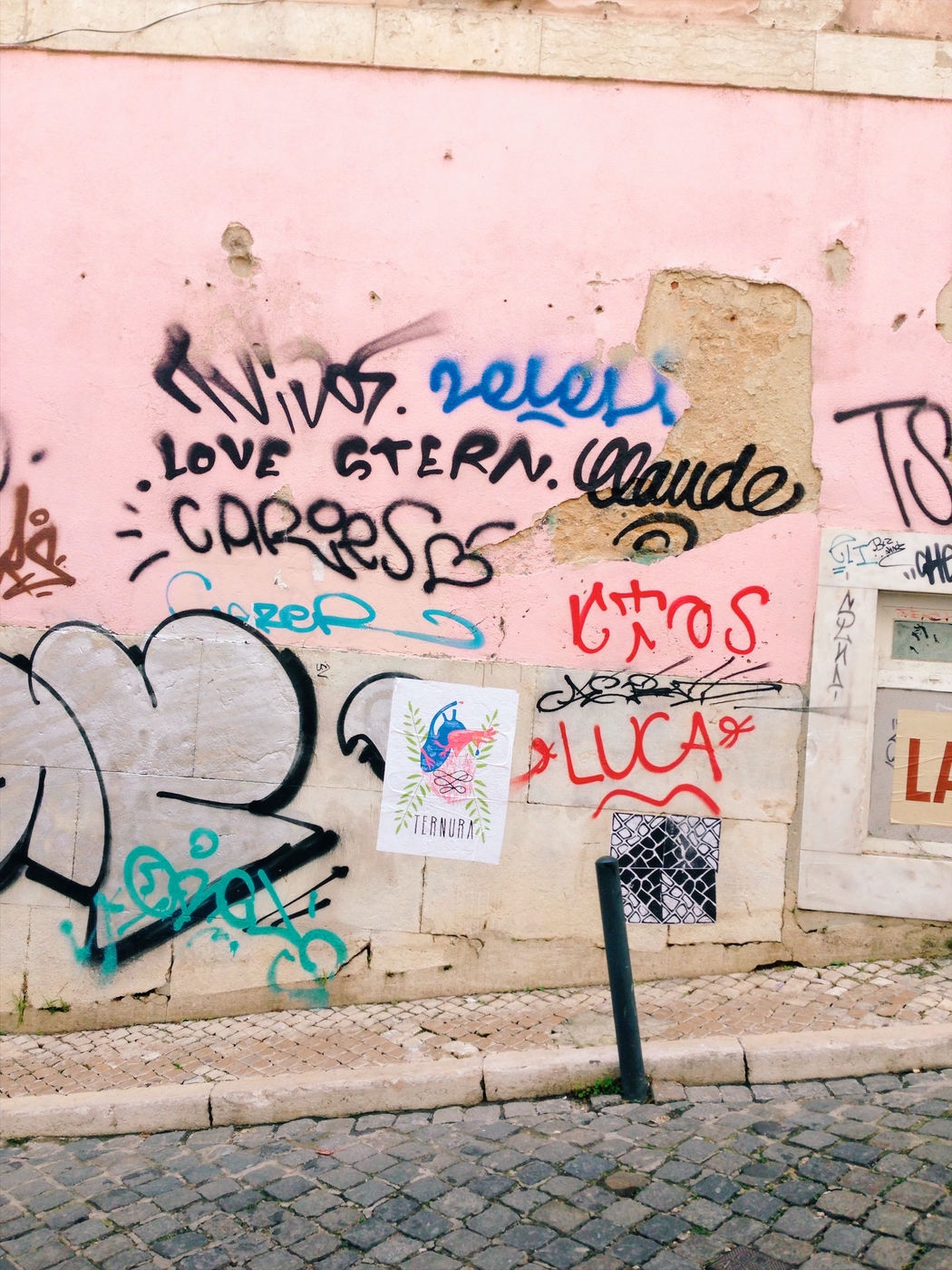 February 3, 2017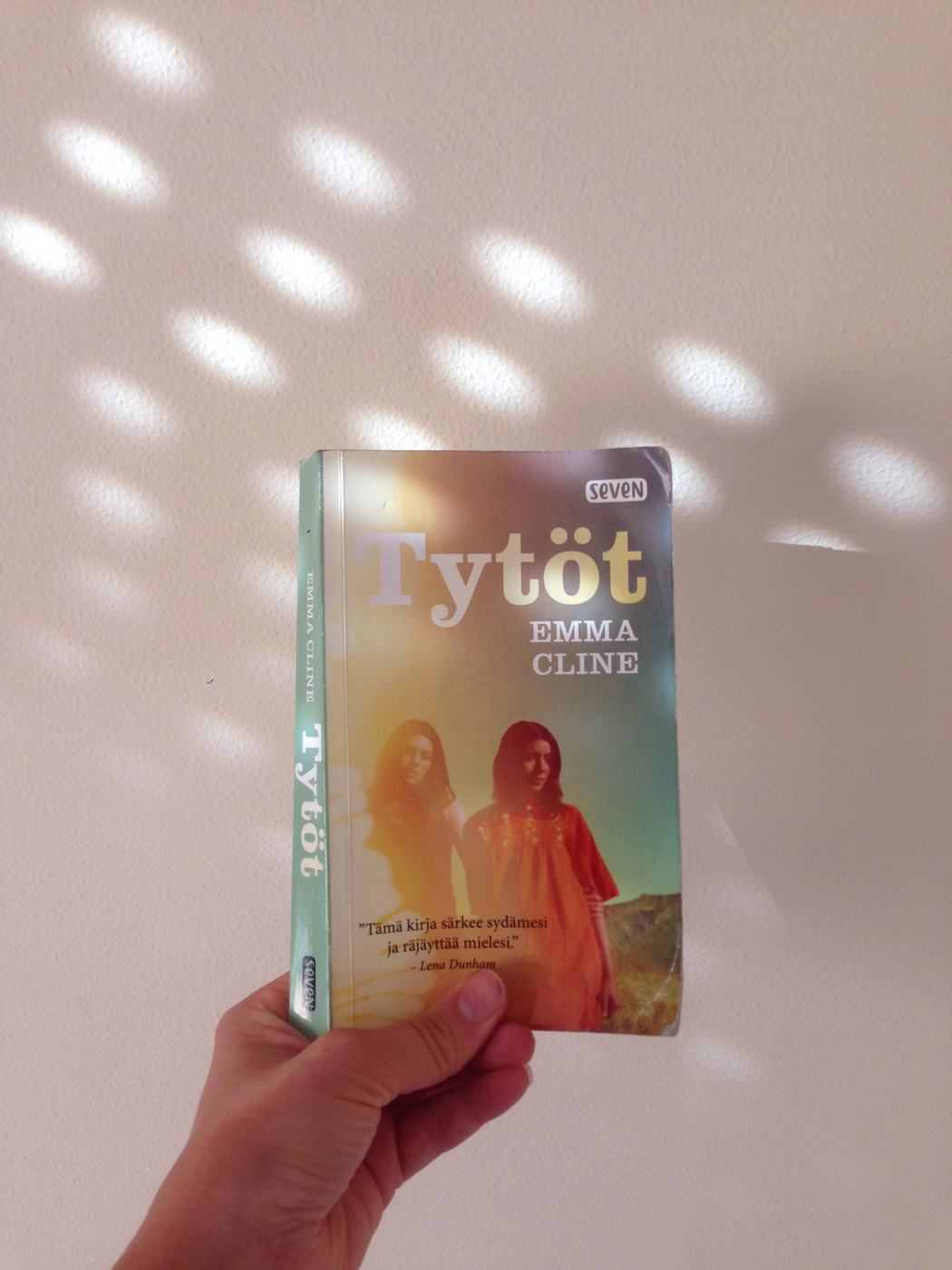 September 7, 2017